Kayakers save distressed fisherman found treading water in the Calliope River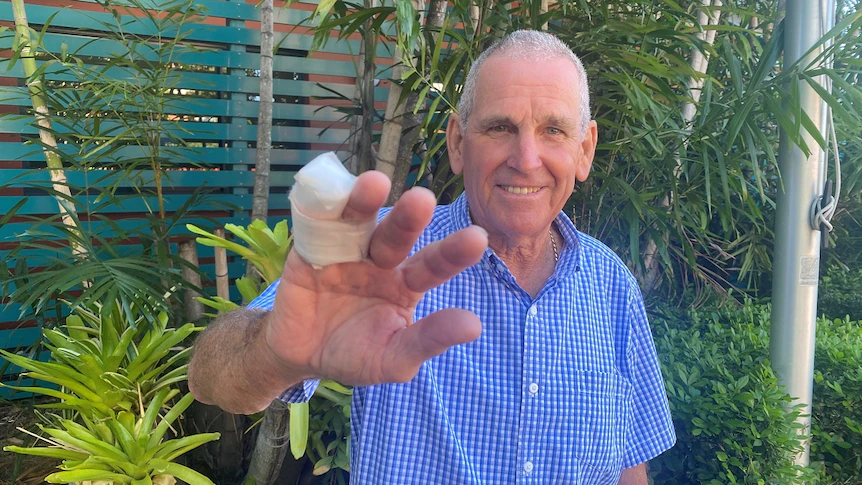 Peter Corke, 73, thought he was going to drown in the middle of the Calliope River in central Queensland after falling out of his boat and treading water for 20 minutes.
Key points:
A police officer who leapt from a commandeered boat onto an out-of-control tinny has praised three kayakers who rescued an elderly fisherman
Peter Corke fell from his boat into the Calliope River on the weekend
One of the kayakers said he and his mates had originally planned their trip for another day
If three kayakers hadn't turned up, the Gladstone fisherman said he would have "come home in a body bag".
"I can't believe I was in the water that long, because I'm not a very good swimmer," he said.
"Around the corner came three guys on kayaks and one of them said…